Medieval Graffiti: The Lost Voice of England's Churches by Matthew Champion
Ebury Press, 2015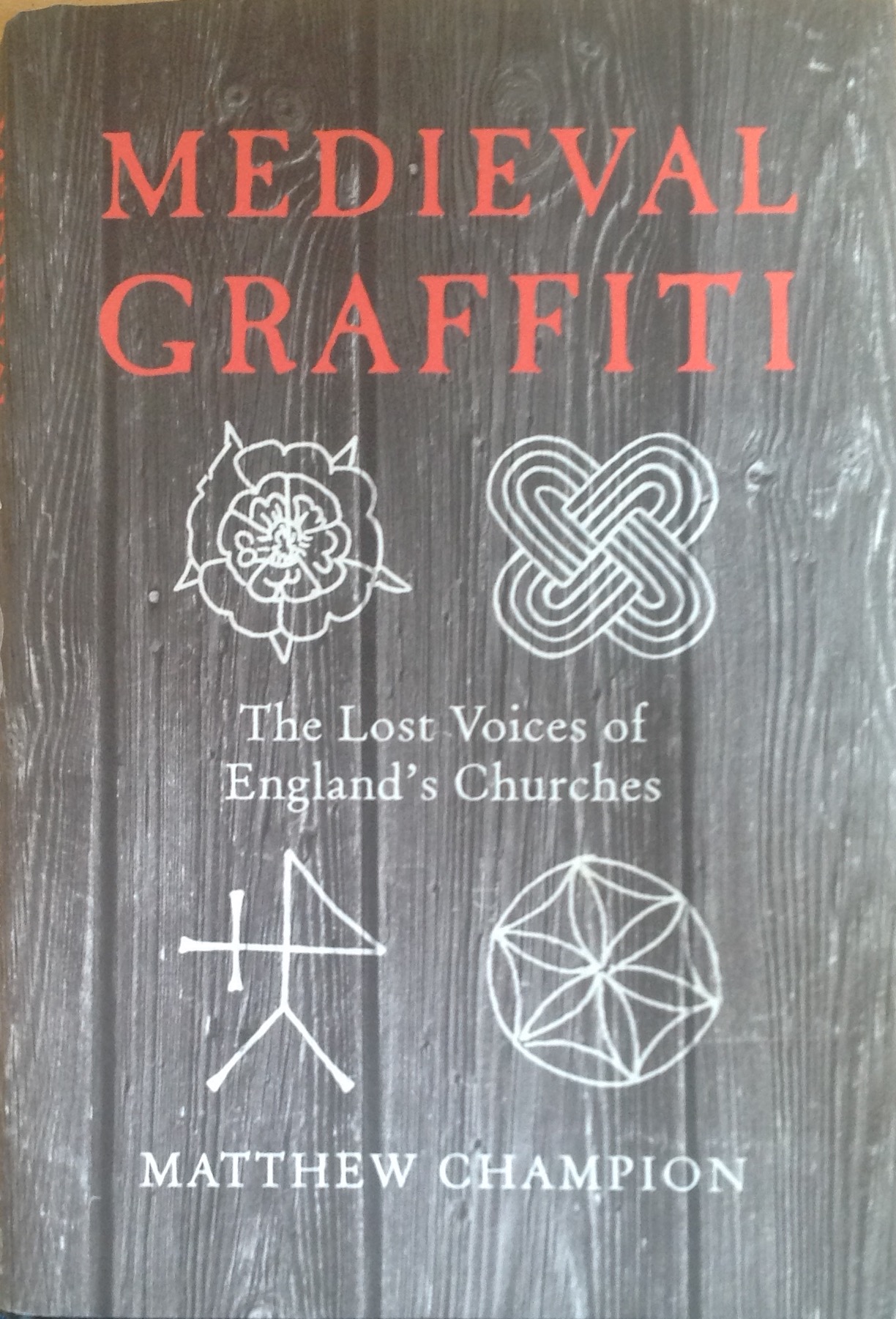 It always amazes me when you discover a topic that seems to have existed under the radar and yet which has so much of interest, both in its own right and as a supplement to other areas of study. Yet the investigations into the world of medieval graffiti offer a huge treasure trove of insight into not only the ideas of the past, but the past of ordinary people.
England is filled with parish churches, big, small, ornate, austere, dating back anywhere up to a thousand years. Walk into any one that existed in some form before 1500 and there, hiding in plain sight, will be evidence of the past, left behind by the people of that parish. Seemingly ignored by historians and archeologists for many years, this is a relatively new area of study and the author of this book, Matthew Champion, is Project Director of the Norfolk and Suffolk Medieval Graffiti Survey. His new book on the topic offers a fascinating introduction into a subject which, let's face it, could easily be rendered somewhat dry but which he brings bouncing to life. Dividing up the many differing kinds of existing marks, ranging from masons' and merchants' marks to incredibly ornate inscriptions, curses and charms to heraldry, he conveys a powerful sense of a world that the Reformation swept to one side, but whose echoes still feel curiously familiar. Perhaps the fact that so many of these marks seems to relate to the simple act of trying to make a little sense of lives that were far less secure and cosseted than our own is what gives them their poignancy and power.
We know virtually nothing about the people who made these markings; after all, the tombs, memorials and chapels of each medieval church are there to celebrate those with money and influence who hoped to buy themselves a slightly better berth in heaven. The ordinary folk of each parish left little behind them by way of memorial, except, with luck, another generation, and so this intelligent and eminently readable study of these apparently ephemeral marks and designs helps to cast a light, whilst rarely on the actual individuals who made them, which illuminates a wider spectrum of medieval thought than just that of the upper echelons.
JR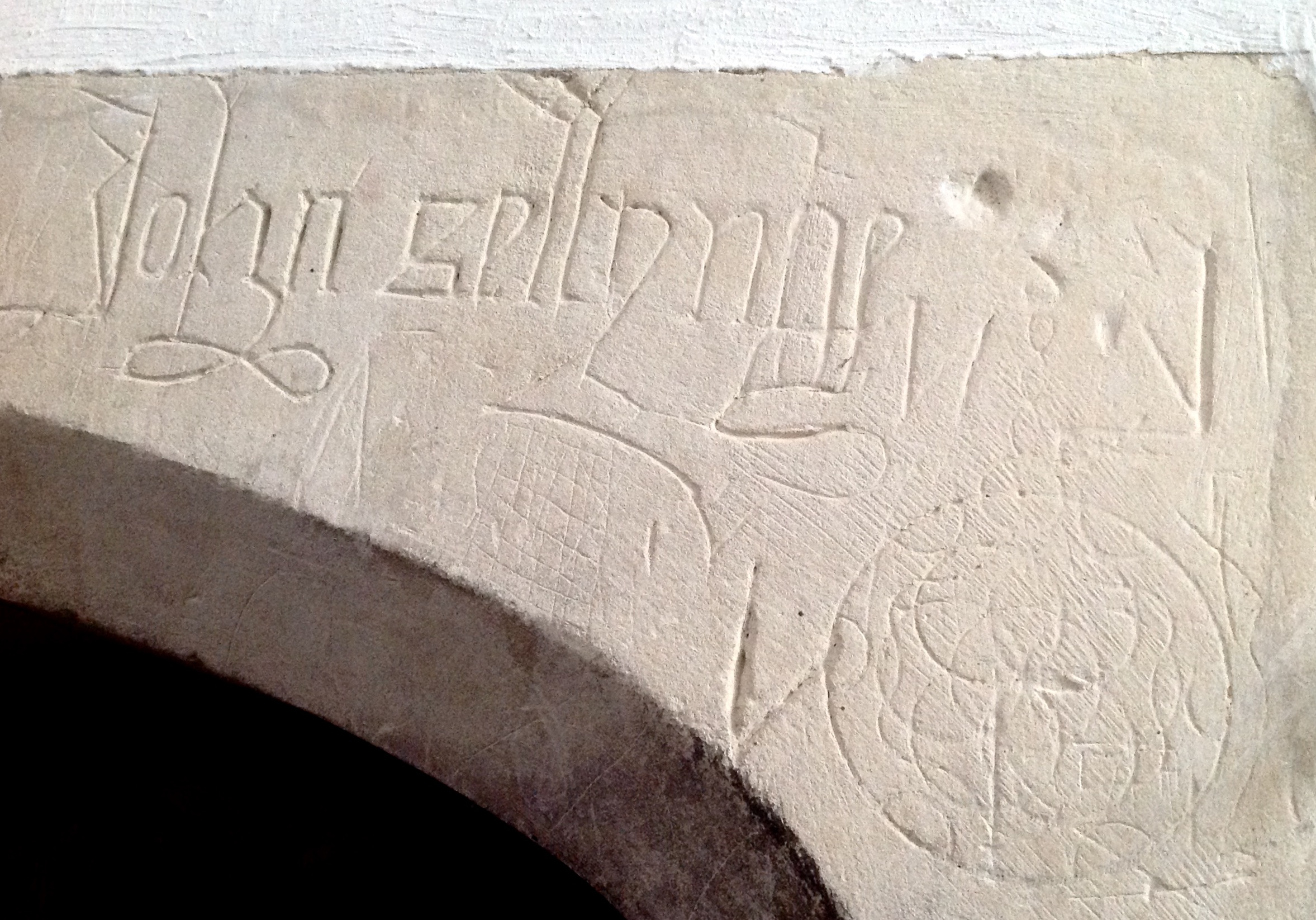 Medieval Graffiti as found in our local church!

The Lost Pre-Raphaelite; The Secret Life & Loves of Robert Bateman by Nigel Daly
Wilmington Square Books, 2014


Were I to offer you a fascinating investigation, interweaving history, passion, architectural restoration, art and mystery, with a story that twists and turns, holding your attention, anticipating the next revelation and willing it to be a positive discovery for the participants, you might believe I was describing a work of fiction, but in fact The Lost Pre-Raphaelite is a true story. It even incorporates modern day protagonists!

The author, Nigel Daly, and his partner, Brian Vowles, are experts in the restoration of historical buildings. However, when they acquired Biddulph Old Hall in Staffordshire they found themselves inadvertently drawn to the lives of its past owners. Whereby we are led an entrancing dance through such diverse subjects as the architectural history and restoration of the Hall, the Pre-Raphaelites and the Nineteenth Century Art world in London, the distinguished Howard family and Buffalo Bill to name a few!

The dual focus of the book is the work and discoveries at Biddulph Old Hall, and the life, career and loves of one time inhabitant of the Hall, Robert Bateman. Bateman, is now perhaps something of a footnote to the Nineteenth Century Art world, an acolyte of Burne-Jones, whom late in life married Caroline Howard, widow of a clergyman, but also granddaughter of the 5th Earl of Carlisle, owner of one of Britain's most prestigious country house estates, Castle Howard.

Inevitably when trying to decipher the web of connectivity of two discreet nineteenth century figures it would be impossible to find complete documentary evidence. So, unsurprisingly some suppositions have to be made regarding Robert and Caroline's relationship and the effects it may have caused both themselves and those close to them. The proposed story is both believable and tantalising.

The revelations regarding the enigmatic couple runs alongside the exciting discovery that one of Britain's leading art critics, Richard Dorment, owns a portrait of Caroline by Bateman and that the distinguished Paul Mellon Collection at the Yale Centre for British Art includes a Bateman painting. Thus setting off Davey and Vowles onto an obsessive research of Bateman's career, attempts to locate lost works by him and trying to unravel the artist's sudden disappearance from the London art world.

A compelling tale based on a somewhat unremembered artist, a house somewhat unknown; as it has always remained in private hands; and a fantastic project for two men who stumbled on a hidden secret within. Marvellously told.
Mrs JR